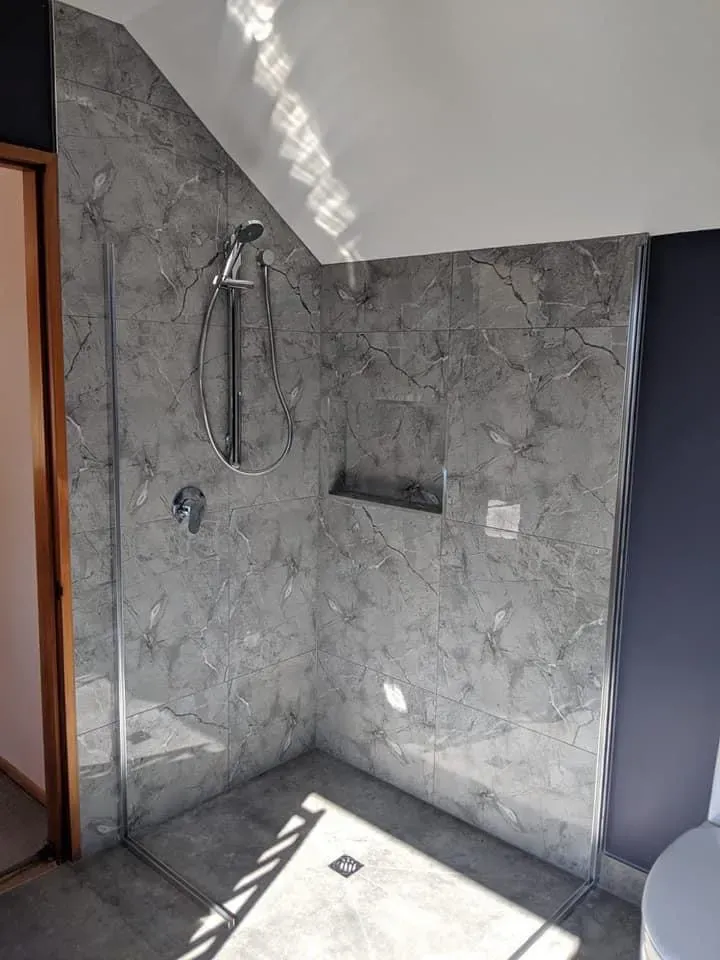 Kitchen And Bath Reno is a company you should be for a quick Bathroom Makeover in Auckland. A poorly designed bathroom is no less of a disaster, and hence, it deserves a remodeling that helps you go creative and maintain functionality. Ignoring bathroom design is not an option; it needs a practical and pleasing upgrade to compliment your taste and preferences. Bathroom Makeover is the most personal thing that we handle professionally.
Redefine Your Bathroom Layout
We infuse creativity, out of the box ideas, and sophisticated practices to take bathroom designing to the next higher level. Remodeling a bathroom can add value to your home in multiple ways and make the space exquisite and enjoyable. If you are looking for professional Bathroom Renovation Company, we are a name to trust. We are familiar with all the technicalities and artistic aspects to deliver nothing but the best and Affordable Bathroom Makeovers.
Take Bathroom Makeover Seriously Because:
You need more space, and remodeling is the best way to get it.
Boost your property value and help you get the best of your home.
A Bathroom Makeover can also add a fresh impression to your space.
Help you update the design to your lifestyle needs and preferences.
Why Choose Us For Bathroom Makeover?
From unfinished to unbelievable work.
Promise an exceptional customer experience.
Have years of experience to deliver excellence.
Offer Personalized Bathroom Makeover Services.
Improve Your Bathroom, Improve Your Lifestyle!
We offer professional Bathroom Makeover Services to add some personality and style to your space. Despite the options available in the market, we are considered a reliable Bathroom Makeover Company In Auckland. Schedule a quick consultation to discuss further.
Frequently Asked Questions
Why You Are The Best Home Renovation Service Providers?

We are one of the prominent service provider of Home Renovation Service Providers In Auckland because of the following reasons:
We listen to our client's demands and make their dream true.
We use the finest materials and cutting-edge technology.
We put full bags of tricks to bring creative and unexceptional appearance.
We offer both residential and commercial Home Renovation services.
We have an expert team on board to handle every challenge professionally.
What Are The Different Services You Offers?

We offer you various House remolding services in New Zealand. Here they are:
Kitchen Renovation
Bathroom Renovation
Home Renovation
Child Product
Designer New Kitchen
Kitchen Manufacturers
New Kitchen
Bathroom Makeover
Full House Renovation
Home Extension
Is Your Home Renovation Service Is Budget-Friendly?

People think of Home Renovation Services in New Zealand but don't prefer them because of their high prices. Keeping this in mind, we bring the best and most innovative Home Renovation at a pocket-friendly price. So you need not worry about the amount. Relax back and get your dream Bathroom, Home Renovation done with us.
Why Do I Need Professional For Home Renovation?

You require professionals for Home Renovation Services because of the following reasons:
Have complete knowledge about the designs and the process
Use the finest material for Home Renovation
Have experience team of experts
Ready to accept all challenges
Complete the task in a given time
Offer you perfect finishing
Why Should I Go For Home Renovation Service?

The Home Renovation Service gives your place a flawless appearance. The old-fashioned home is not like all and becomes tiresome. So at that time, you need to take Home Renovation to add charm and interest. So to keep your dwelling updated with the latest trends, it's better to go for Home Renovation. A single change in any corner of the abode brings a big update.
Copyright © 2022 Kitchen and Bathreno | All Rights Reserved.